LEARNING & DEVELOPMENT DESIGN

We are passionate about learning and growth in individuals and organizations.
As every individual and organization is unique, we take pride in creating personalized learning and development (L&D) solutions for our clients. We believe that the right formula and appropriate solution will unleash potential and lead to great transformation.
PROGRAM DELIVERY

Apart from crafting learning and development (L&D) solutions for our clients, neOOne also delivers programs.
We train and facilitate the following:
Executive Development Program

Leadership Development Program

Strategy and Innovation Bootcamp

Entrepreneurship and Innovation Program

Social Enterprise Accelerator Program

Social Entrepreneurship Incubator Program

Social Innovation Bootcamp

Design Thinking

Service Design

Design Sprint

Presentation Design

Personal Mastery
neOOne is the school for learning and development (L&D) practitioners and our public programs mainly cater to the learning needs of these practitioners.
We enjoy developing trainers, facilitators and coaches (and anyone who enables learning) through programs such as:
Facilitation 101
Graphic Facilitation
Debriefing Skills
Game Thinking
Session Design Canvas
Introduction to Accelerated Learning
Certified Virtual Learning Facilitator
Introduction to Graphic Facilitation
Design Thinking Practitioner Certification
Certified Professional Facilitative Trainer
Game-based Learning Practitioner
GRAPHIC RECORDING
Graphic recording is a part of Visual Practice. It records and visually archives information from a live conference, training or workshop onto a large canvas. Applying graphic recording in a session helps  to increase and deepen the appreciation of learning.
Recognized by our clients for our graphic recording capabilities, we have established a graphic recording unit called Lakar (i.e. sketch in the Malay language). Our in-house graphic recording talents are ever-ready to take up graphic recording gigs for conferences, forums and strategic retreats.
GRAPHIC FACILITATION SCHOOL
At neOOne, we believe that graphic facilitation processes enable greater engagement—leading to deeper conversations, clarity of thinking and understanding. It also infuses creative energy and makes sessions more exciting!
Our graphic facilitators are not just skillful in managing group dynamics, but are adept at aligning decision making with the desired objective, while using visual tools to engage people in the process.
MAGNET & BOOMERANG
Magnet and Boomerang is the publishing arm of neOOne.
We aspire to create all the aids necessary for learning and development (L&D) practitioners such as books, e-books, games, tool kits, training manuals and facilitator's guides.
neOOne CENTRE FOR ACCELERATED LEARNING (NCAL)
neOOne Center for Accelerated Learning ( NCAL) is a learner-centric space designed for just that. Every detail in the learning space has been carefully curated—the large windows that let in natural light, the wooden floor, the creative murals, the size of the space, the varied music selection, the aroma from essential oils, the coziness of the breakout rooms and even the attention to hygiene.
ONTOLOGICAL COACHING
Ontological coaching is neOOne's brand of coaching.
We believe that with ontology as a coaching philosophy, we can support transformation in how you lead your life, and in how you can contribute to an organization, to community and ultimately humanity. It helps people to connect to their self and others and in doing so creates meaningful breakthroughs in personal relationships.
neOOne TV offers video documentation of the products designed and innovated inside the company.
It offers content for learning and development, design thinking, innovation, game-based learning, personal mastery and visual practice, as well as topics related to these subjects.
neOOne Academy is a space where learning and development (L&D) practitioners and the public can purchase our wide range of products which include public programs, online courses, virtual classes, e-books, tool kits, learning aids and game-based learning products.
SETEMPAT is a co-working space and co-being space for Social Entrepreneurs and Social Innovators to grow together, to self-actualize and to fulfil their truest potential.
SECHAWAN
SECHAWAN in the Malay language means one cup. It is a coffee bar that that supports impact-driven enterprises, especially coffee farmers and coffee shop operators.
The Social Enterprise Academy Malaysia is a social franchise from Scotland.
We are part of an international network of hubs providing learning and development for people and organisations enabling social change.
ACCELERATED LEARNING (AL)
EXPERIENTIAL LEARNING (EL)
GAME-BASED LEARNING (GBL)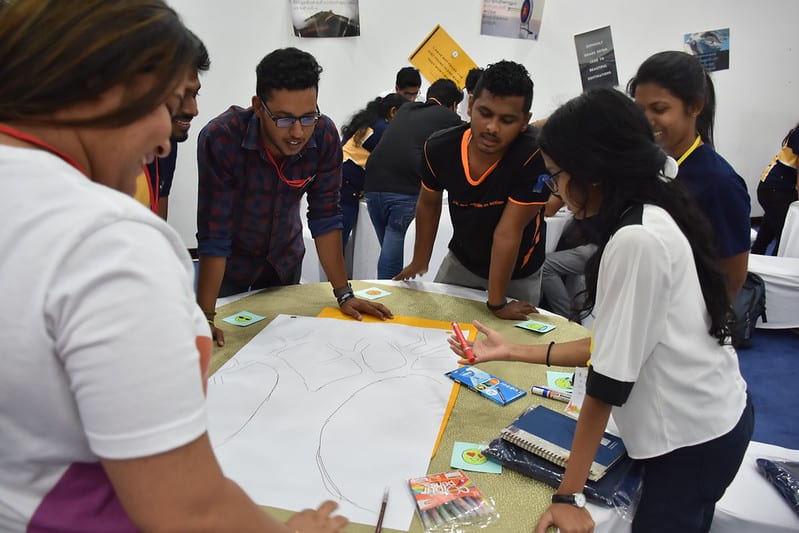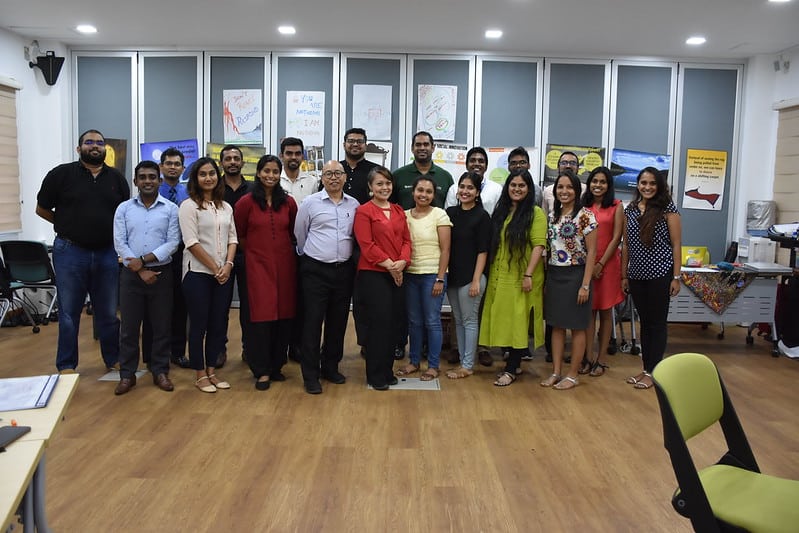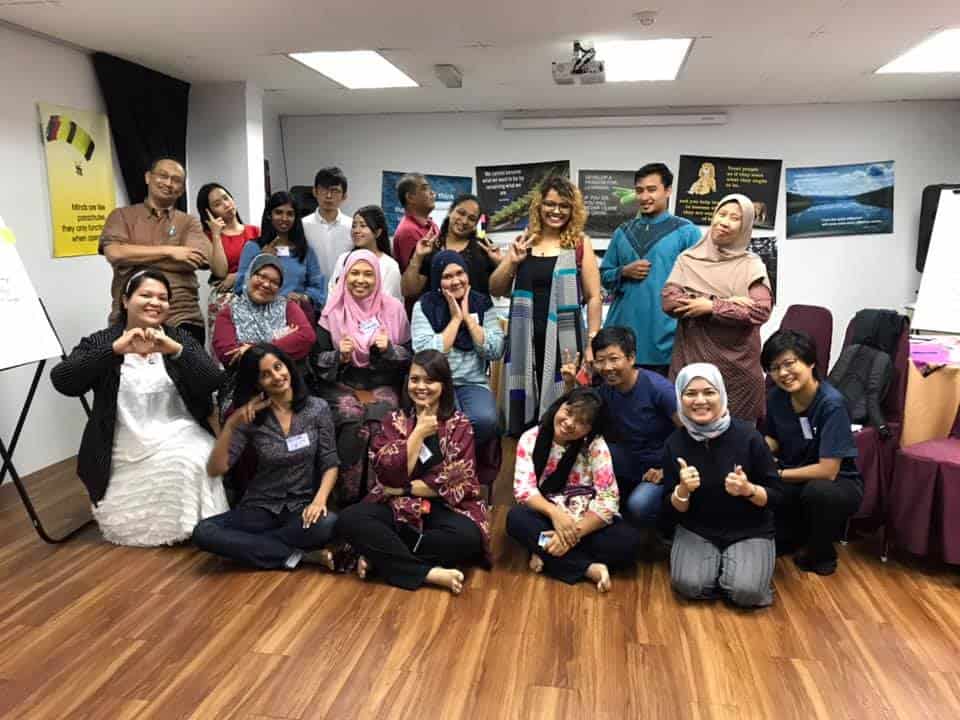 "I recommend TzeYasmin as the person to provide you with the relevant learning and development programs you require."
"neOOne delivered effective methodology connecting, communicating and getting the most productive responses and outcome from then audience"
"Seeing the results of the training methodology, we would not hesitate to recommend neOOne to other organisations embarking on similar programs."
"Juara & Yasmin" are my favorite trainers with no doubt. Because of their trainings are the best trainings I have ever been to. Amongst the few of the trainings that I have been part of, HackaDev Training of Trainers programme is one of the most meaningful training programs since it made me realise the thought process behind the design and delivery of HackaDev Social Innovation Camps in such an attractive and impactful manner. If further made me understand how much preparation is needed on designing and delivering a training and how to prepare for the training properly.
Amongst all, it was much more important to learn that "It's all about the participants", and to focus on giving the highest importance to the benefits received by the participants. Also, the discussions and Q & A sessions gave me a lot of knowledge and insights on how I can improve my designing and delivery skills.
Above all the improvements and insights this is the only training programme that helped me to understand my self and to further empathise on the beneficiaries to get a meaningful impact. Therefore, I'm always grateful to MaGIC Malaysia for introducing these amazing trainers to us.
When we are human BEings, why have we not thought about who we have to BE to DO something to HAVE something. One of the biggest learnings I had through the training. Never did I think that personal characteristics matter so much when we want to do or achieve something. Juara and Yasmin didn't teach us what to do at training. They taught us how to do training. The science behind every single word being said. The concept behind every single twist and turn. I feel this is much more important as this helps us to understand the context. Thank you for inspiring us. Thank you for making us better trainers. Thank you for making us better people.
"The learning journey with neOOne happened by accident, when we worked together a graphic recording project for ICBOS 2016. Then I discovered this centre also provides learning programs for trainers and facilitators, something that I have looked for a long time! Practical and affordable programs, great ambience and a great place to network too! Thanks for this great opportunity and creating this platform for those who are in the learning and development industry. Keep it up and all the best!"
"It's all you, yet it's not about you!" my biggest reflection from the HackaDev TOT. I felt this experience to be the most honest training I have undergone so far. The training heavily relied on the facilitator's skill in enabling an honest learning experience, yet it was all about the learner. One of the things I really appreciated about this training is, the time invested on the learners' journey. Even though at times I felt so vulnerable, at the resolution, I know I am more self-aware, insightful and empathetic. The entire process was treated with so much integrity that it was evident that this was not just another training for the resource persons-but a lifestyle. It was adult education as I have never seen before! Full of activities, fun, games and through all of that there was always something to learn and more importantly… Experience. I am truly grateful for the balance of developing our Ways of Being while and giving enough tools to implement. It was a joy to learn the method to the madness. And I look forward to using the knowledge and experience in the future.
– Bohoma Isthuthi (Thank you!)
The Training provided by neOOne trainers over four days is one of the best trainings I have ever been to. The learning was very stimulating and brilliantly taught. Interesting case studies were discussed over the four days along with well-designed subject matter which made for interesting group discussions. The training was well structured and organised, which helped me to accept the new knowledge fast. The trainers were direct and very extraverted, helped us see the meaning of the context. Their energy and passion kept the room alive. They were excellent in conveying knowledge and inducing thought. We had the chance to present and hear feedback. I very much enjoyed this training; it was extremely useful and enjoyable, and I would definitely recommend it to future students.